wazzup fandom, its ya boi here, carnotaur_beefmaster_97, bacc at it again with da dopest content round.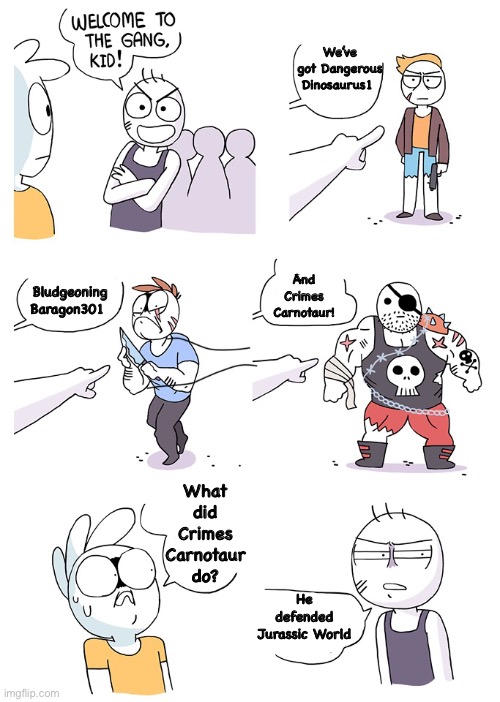 Copyrighted 2020 by @Dinosaurus1&@Baragon301, inc. All rights reserved.
The beginning of the Great Spammer War. Circa 2018. (Colorized):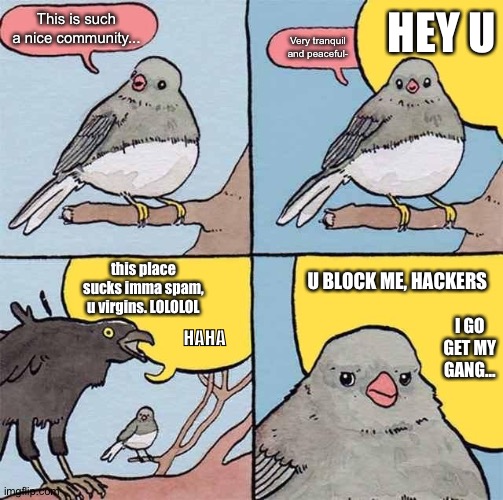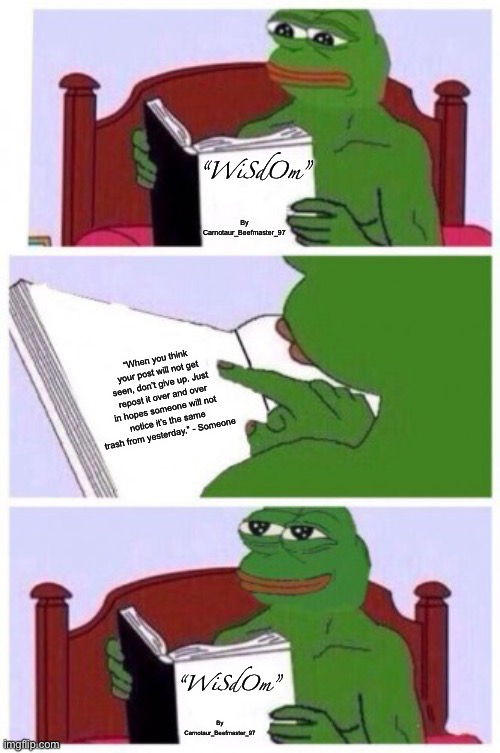 Ya, it's funny, but weird... not the book, the frog... the wisdom is 11/10...
"Laziness can lead to a great many upvotes..."— From: WiSdOm, page 420 verse 69.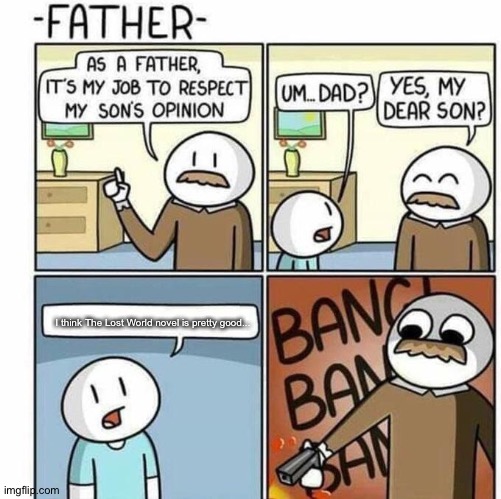 Anyhow, I hope I ruined your day. Be sure to leave a upvote, and to help support my effort, please donate some Spam© to my house. You'll find it if you try hard enough, use Google Maps.