A box set (sometimes referred to as a boxed set) is a compilation of various musical recordings, films, television programs, or other collection of related items that are contained in a box. Many box sets of the film Jurassic Park have been released.
Letter VHS box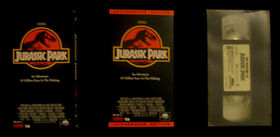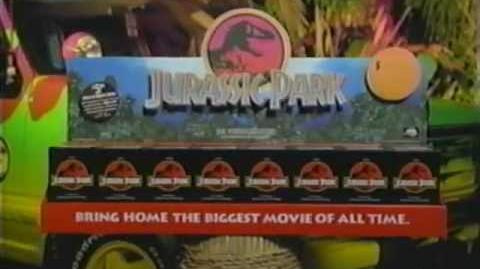 Jurassic Park fossil box
see Fossil VHS box
A black plastic video box which looks like a plaque of slate stone containing fossils on both sides. The box also contained a small booklet containing the notes of a visitor of the park.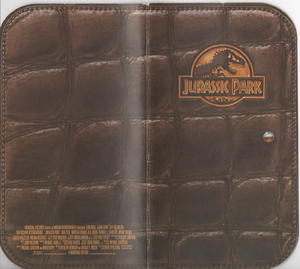 Jurassic Park: DNA case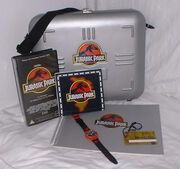 A silver plastic DNA brief case containing:
The video
Wristwatch
Map
Security pass


Booklet
The booklet contains a short introduction to DNA and it's impact on the understanding of evolution.
It contains a list of dinosaurs with a short description:
Widescreen Collector's Edition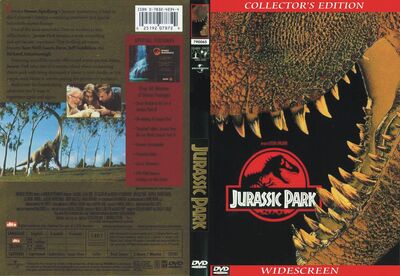 Blu-Ray
Universal Studios 100th Year Anniversary Edition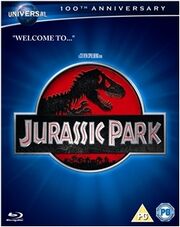 When Universal Studios celebrated its 100 year anniversary it released some of their best movies on Blu-ray with new cover art. Jurassic Park was among them.
If a smartphone films the cover of the box, an augmented reality requence appears. A part of the famous T. rex Rescue Scene is show.
Community content is available under
CC-BY-SA
unless otherwise noted.