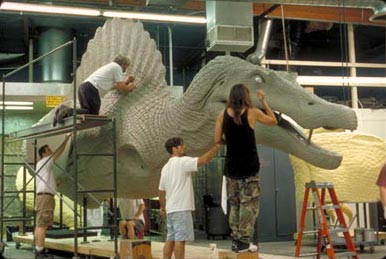 This wiki still needs a lot of improvement. It is in a very bad state.
Here is a list of things that need improvement:
Typo's
Every time that the word T-Rex appears, it must be changed to T. rex or Tyrannasaurus Rex.
Sections to be (re)written
Information boxes
These dinosaur pages don't have infoboxes:
Wanted pages
Film
Games
The dinosaurs that appear in Jurassic Park: Operation Genesis need a separate article with all their JP:OG information. The red article links need to be written yet.

</center>
Comics
These comic books need an article:
Pictures needed
Projects
You can also join the two Park Pedia projects to join forches to improve certain area's on this wiki: