The Lost World Series 2 was a toy line by Hasbro. There are very few figures.
Humans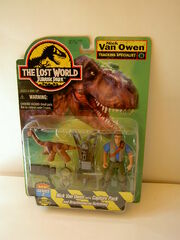 under construction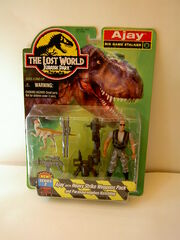 Dinosaurs
This figure comes with traping devices to hold its snout together and a device to hold its arms and a snaping jaw action. The paint job is not that good.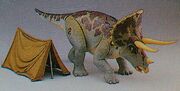 This figure sadly remains unreleased most likely do to the sharp horns, which were not safe for children to play with. It can be noted that its paint job is very similar to that of the safari Triceratops.
A modification or custom of this figure have been made.
Community content is available under
CC-BY-SA
unless otherwise noted.