Rexy8toes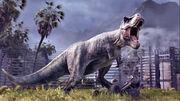 🇷🇺🇷🇺🇷🇺🇷🇺🇷🇺🇷🇺About🇷🇺🇷🇺🇷🇺🇷🇺🇷🇺🦖🦕🇷🇺🇷🇺🇷🇺
I'm not from Russia, I just enjoy their memes. I'm from America. "Cause I'm proud to be an American, where at least I know I'm free!" Hello Hello my name is Rexy8toes or Cedric. HUGE Dinosaur and Jurassic park fan and always at The Jurassic park wiki. I'm always up to make friends and would love if you would chat with me on my message wall. I also love moderating things. If you need a moderator, heck I'm like George Stephanopoulos! When I say moderator I mean for a debate or something of sorts.

Times on Fandom
I'm usually here on Tuesdays, Wednesdays, and Fridays from 8:00 am to 2:00pm pacific time. Mondays and Thursdays usually won't be on but may sometimes. I don't come on weekends.
On breaks like spring break or summer break I'm always available.
Hobbies
Enjoys LEGOS
Video games
Riding bike
Hanging outside with friends
Playing basketball
Favorite franchise movies and TVs shows in order
Jurassic World: Fallen Kingdom
Favorite pages
User:Rexy8toes
Favorite dinosaurs
Compsaugnathus
Spinosaurus
Ankylosaurus
Velociraptor
Stygimoloch
Memes by Rexy8toes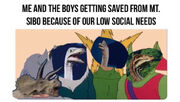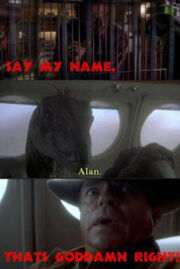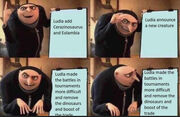 Community content is available under
CC-BY-SA
unless otherwise noted.